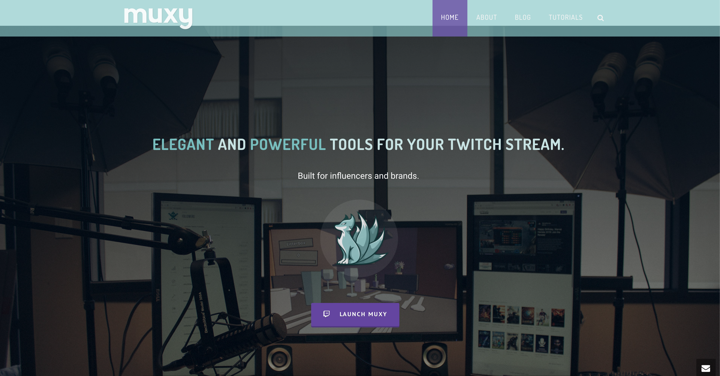 As you can tell from the title we are parting ways with Muxy Alerts. Hey listen, it's been a good run but its time to press F a bunch of times in chat. Muxy's Twitch broadcaster tools were created from our passion for improving live streaming on Twitch and helping broadcasters make a living. We were even a launch partner for Bits and solidified the platform as a great way for streamers to support their passion. Can you even remember Twitch before Bits? It's crazy, right?! It's just time for us to put Muxy Alerts to rest while we create a helpful new product for streamers.
We thank you for your love for our little startup and the opportunity to help support your community.
The new announcement is called Muxy's GameLink
Muxy's GameLink is literally a game-changer. We have been pioneers of live interactivity on Twitch with our code friendly alerts, the Muxy Cup for Cheer Bits, and our work with over 35 Twitch Extensions. We are introducing a new way for your community to engage with you through Twitch Extensions and the games you. GameLink allows game and software developers to easily create new elements inside their games that viewers can interact with you. An example is how a viewer sent Katniss some medicine in the first Hunger Games movie or how the game master changed the course to make things harder for contestants. Get it now?
Muxy talked with a lot of broadcasters and viewers about this idea. We even ran secret tests on Twitch to test our hypothesis that broadcasters' communities want to interact with the game being played. The answer was yes.
Then we tried hooking bits up to allow viewers to donate Bits to change things inside their favorite broadcaster's game. The results were incredible with some broadcasters receiving 25x more bits than they typically receive over their normal stream session. We knew this was going to be a very real game-changer to help more broadcasters make a living from streaming on Twitch.
We need your help
Muxy needs help getting the word out to game developers. A lot of you talk to game devs and it would be amazing if you tell them about how Muxy can make their games interactive for your audience. You're fantastic and we <3 you the most!
We also want to inform you when games come out with Muxy integration so you can play them first!
Check out this page to learn more.
Muxy Alert products that are being discontinued on May 15, 2021
Muxy Alerts
Muxy Tips
Muxy Discord Bot
Muxy Cup - cheer cup
Muxy Ticker
Twitch Bits Bar
Live Feed
Dashboard
Twitch Streamer and Influencer products we love and recommend
Nexus.gg - Awesome way to create your own game store for your community
Lightstream - Great way to easily stream from your Chrome browser
Pixel Chat Alerts and Overlays - Pixel is an excellent engineer building some great streaming products
Opera Event - Get involved in campaigns to earn more revenue through streaming